Following the Murray River's once-in-a-century flooding event, Fuller was engaged by the South Australian Tourism Commission (SATC) to create a marketing campaign to encourage people to throw their support – and dollars – to impacted river communities.
The 'Rise Up for our River' campaign and River Revival Voucher program, launched this month, forms part of the State Government's $4.6 million river tourism recovery plan.
With a close connection to South Australia's regions, Fuller was pleased to be able to play our part.
"Our agency was born out of regional South Australia, so we know how natural disasters like the floods can really knock around small country communities," Will Fuller, Managing Director of Fuller Brand Communication said.
"We obviously jumped at the opportunity to play our small part in the recovery to help the Riverlanders get back on their feet."
Having worked on #GoToTown and the Great State voucher scheme, Fuller developed the creative concept, 'Rise Up for our River', wrote the campaign script, set the campaign's visual style, produced radio ads and filmed and edited a 30-second TVC which hit screens across South Australia and Victoria on Sunday, 12 March.
The TVC was filmed over several hot summer days and nights with 11 tourism operators in multiple locations across the Riverland and Murray River, Lakes and Coorong regions.
"It's not every day that you get to work on such an important and impactful project where a region of locals are literally depending on you," Michael Gagliardi, Creative Director at Fuller said.
"With this front of mind, the creative and production team at Fuller went over and above the call of duty to produce something that was heartfelt and empowering for all South Australians."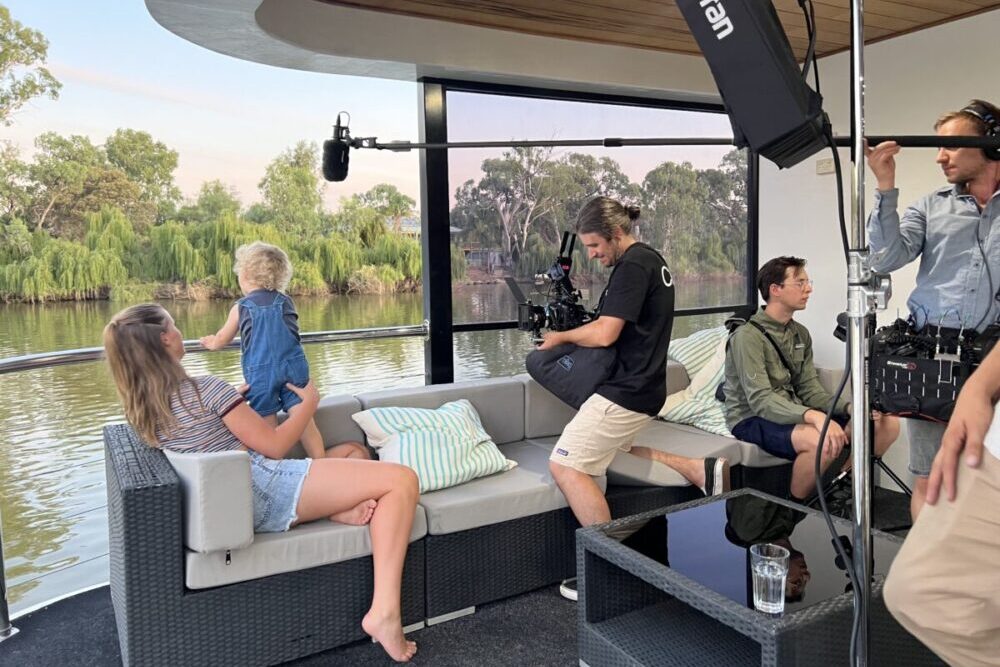 The crew included Will Fuller, Managing Director; Michael Gagliardi, Creative Director; Jarrod Knoblauch, Director of Photography; Alejandro Aristizabal, Editor; Emily Dawe, Producer; Jake Viskic, First Camera Assistant; Daniel Ross, Gaffer; Travis Williamson, Sound Engineer; and Scott Illingworth, Music and Sound Design. Jamie Shawyer is SATC's Account Director.
For more information about Rise up for our River and the River Revival Vouchers, visit the SATC website.