Is it time to flog the 'blog'?
The 'B' word ignited a debate in our office last week, with calls to introduce a swear jar.
Is the word 'blog' — first coined in the late 90s — still a relevant and appropriate term for branded content; or is it naff and outdated?
'Blog', an abbreviation of 'web-log', is typically a website or section of a website that features written posts in reverse chronological order.
Blogs are often the cornerstone of content marketing strategies — used to deliver brand messages, timely information and attract website users through channels including search engines, email and social media. 
While there's no denying the important role they play in your digital marketing mix, there's certainly been a shift in the way some of the biggest brands refer to them. 
Spotify's 'blog' is called For The Record, Google has The Keyword and Think with Google, and Nike simply has Nike News. 
So, is it time for your brand to flog the blog too? 
After all, aren't 'bloggers' just 'writers' writing articles, opinion pieces, case studies, press releases, news, stories, editorial, features…or whatever you want to call your content? 
In the end, language and format are forever changing – and it's our job as creative marketers to understand this. 
No matter what side of the argument you're on when it comes time to update your 'blog', keep these three principles in mind and you're guaranteed to improve your content and grow your brand.
1. Ask your audience
It all starts and stops with your audience – so listen and let them influence your content.
When some of our staff and newsletter subscribers were asked their take on 'blogs', responses included:

When zooming out further, a scan of current Google trends in Australia revealed most people's 'blog' searches relate to the ABC's live COVID-19 blog, some satire and political websites, and a certain nude leak site not worth naming.
What's more, Google's Ngram Viewer suggests 'blog' use peaked around 2012 and is now in rapid decline!
Many people simply use 'article' to refer to both print and digital written content, in line with Facebook (aka Meta), LinkedIn, magazines, newspapers and HTML semantics ('<article>').
This research is enough to steer our thinking away from dot-com-boom-era slang to timeless editorial terminology.
Brands also have the opportunity to connect with audiences through feedback loops, by using comments, polls and user-generated content to open a dialogue. 
Social media is home to this, but who says your brand's digital publication can't be too?
2. Be your brand
Branding shapes perception, and gives your business meaning. Beyond a name and logo, a brand is your businesses' story, personality and promise. 
When done well, a strong brand gives purpose to staff and stakeholders, and facilitates emotional connections with your customers.
So why not apply this to the language and format of your content?
Distinct spaces to house your content that are on-brand are more memorable, and less susceptible to an unsubscribe.
For example, Patagonia's blog is called Roaring Journals and Moleskin appropriately publishes Stories. Curated film streaming service Mubi has a Notebook that doubles as a digital and print publication full of international contributions.
Dropbox has Work In Progress and WeTransfer has WePresent – both awesome examples of what's possible when pairing cool user experience and interface design with inspiring content.
Of course not all branded content is created equal, and a good ol' 'blog' might be what's right to house your posts. 
But don't disregard the possibilities – what other toilet paper brand has an article titled 'Five poos, five playlists, or what to queue when you're on the loo' in a blog called Talking Crap?
3. Push the platform
The first newspapers were handwritten black and white publications. Today's printed magazines come in all sorts of shapes, colours and textures with fold-outs and inserts.
Similarly, your website content can evolve from a dull blog to tell stories in new and exciting ways. Give users the option to read, watch, listen and interact with your content.
'Visual journalism' or 'digital storytelling' has been embraced by the ABC and The Guardian recently with engaging use of parallax scrolling (when things happen when you scroll) and micro-animations (engaging little moving things). 
Not to mention product launches from the likes of Apple and DJI that use interactivity, 3D and AR to push the boundaries.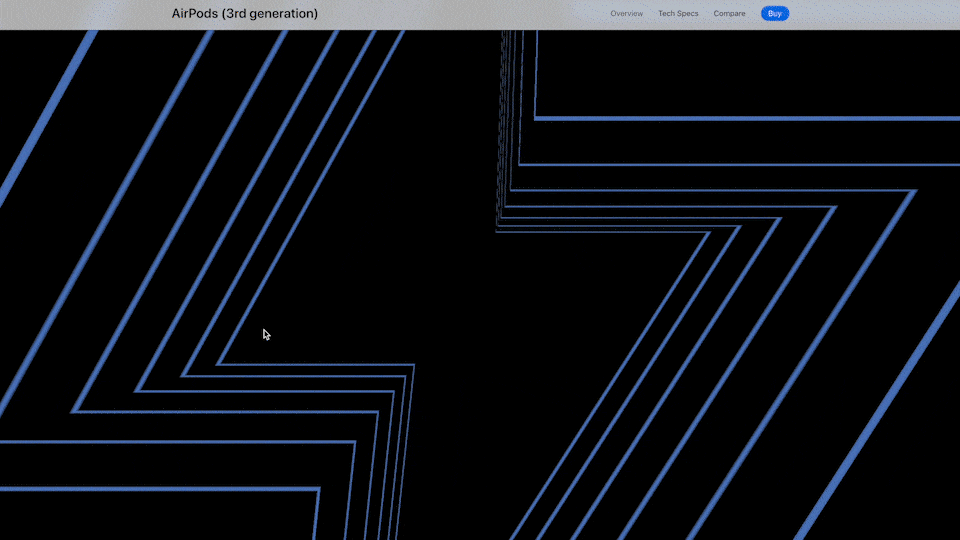 Examples and jargon aside, flogging the 'blog' might be just the action needed to refresh your branded content. 
On that note, stay tuned for Fuller's new 'blog' once our creative and digital teams are done word-battling and developing!
The office swear jar has turned into an idea jar.
If you'd like to discuss your brand's content marketing strategy contact our Business Development Manager, Paul 'PK' Kitching today.