Harnessing creativity as a force for reconciliation
National Reconciliation Week, held every year between 27 May and 3 June, is a time for all Australians to learn about our shared histories, cultures, and achievements, and to explore how each of us can contribute to achieving reconciliation in Australia.
As a communication agency, it provides an opportunity for us to reflect on how we can harness our creativity as a force for reconciliation.
Afterall, there's power in good creative. It influences our emotions, changes our behaviour, and provides new perspectives — all of which are the building blocks of reconciliation.
Reconciliation Australia has coined this years' theme "Be Brave. Make Change."
They're challenging individuals, families, communities, organisations, and government to 'Be Brave' and tackle the unfinished business of reconciliation to 'Make Change' for the benefit of all Australians.
As creatives, we're in the box seat with a unique opportunity to make change — beyond a single week of the year.   
Here at Fuller, we've spent the past few months learning more about the histories, cultures, perspectives, and achievements of Aboriginal people through a series of workshops with Yamatji man and co-founder of Yuntulun Consulting, Tommy Hicks.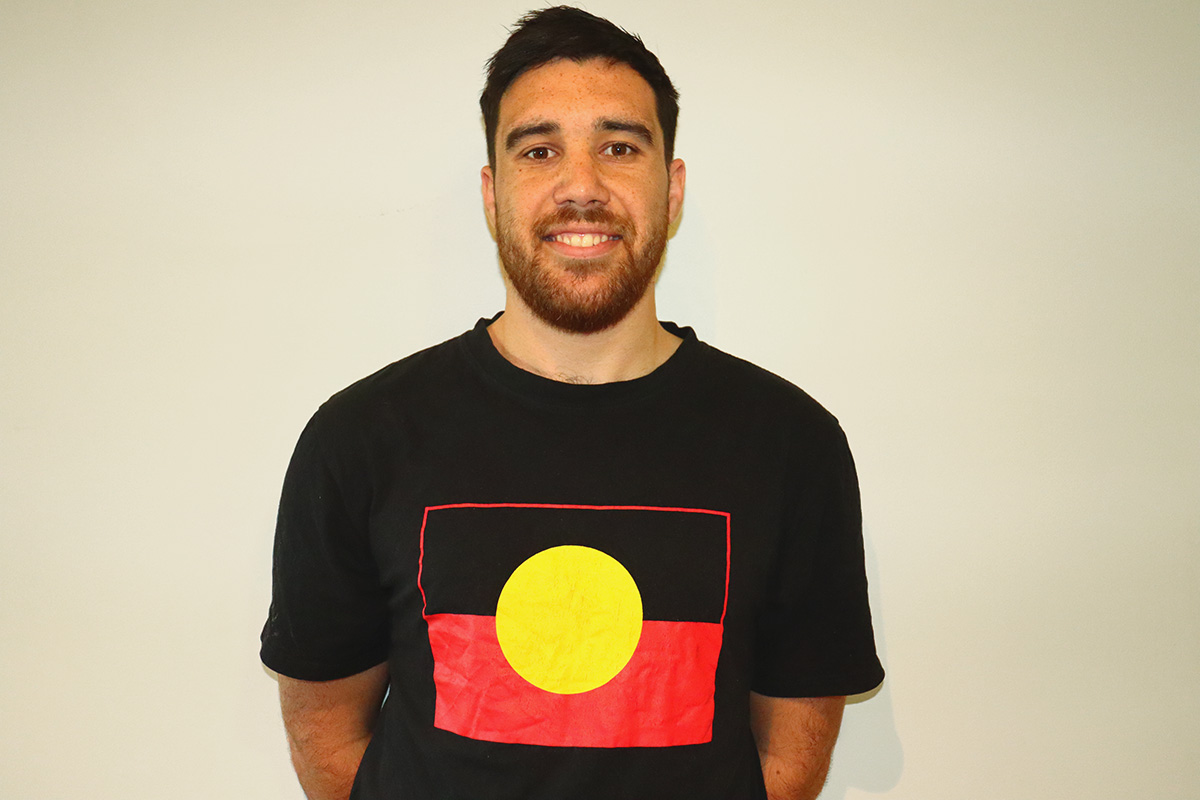 After providing valuable insight and mentorship for my Fellowship project, Tommy has become part of the fabric at Fuller, and we're thrilled that he's guiding us on our journey as we develop our first Reconciliation Action Plan.
Aside from developing a Reconciliation Action Plan, we're committed to harnessing our creativity to contribute towards reconciliation in Australia. 
Education, representation and communication are a great place to start.
1. Education
Sadly, stereotypes are rife in the portrayal of First Nations people in advertising and mainstream media in Australia.
The reality is that when we switch on the news, we are still more likely to see a negative portrayal of an Aboriginal and Torres Strait Islander person, than a positive one.
It's hard to begin to break down these stereotypes when there aren't many varied or modern perceptions of First Nations people that exist in mainstream broadcast media or advertising.
Learning more about Aboriginal and Torres Strait Islander culture and history — particularly through forming relationships with First Nations people — is a fundamental component of reconciliation, Tommy says. 
"Education will happen through relationships.
"To begin to deconstruct negative stereotypes, we must address the 'us and them' attitudes ingrained in our society.
"Forming relationships will allow us to find our common ground and in the interest of truth, begin the inevitably uncomfortable and confronting process of understanding who we are as a nation."
There are many ways you can grow your understanding and awareness of First Nations people and culture in Australia, including: 
Tuning into the ABC's 'You Can't Ask That'

episode about Indigenous Australians

, which tackles some of these stereotypes head-on.

Engaging a cultural consultant to run cultural competency training, or a workshop, for your organisation.

Look into some examples of Reconciliation Action Plans or the process of

creating a Reconciliation Action Plan

for your organisation.

Explore the history of your local area from a First Nations perspective.
2. Representation
Increasing visibility of Australia's First Nations people and culture in advertising and media goes a long way in helping achieve reconciliation. 
Afterall, you can't be what you can't see, Tommy says. 
"In my experience, when discussing future aspirations with young Aboriginal people — particularly young boys — they often have a limited perspective of what's available to them. 
"They seldom envision themselves outside the sporting industry as it's the only place they see their likeness adored by the public, and even that has its caveats.
"For them to be able to picture themselves owning a home, travelling the world or becoming a provider for those they love would be invaluable to their self-esteem." 
Several government departments, brands and organisations have been increasing First Nations representation in recent campaigns.  
Clothing the Gaps, an Aboriginal clothing label, has launched a campaign called Shades of Deadly to challenge stereotypes around the appearance of First Nations peoples.
Their website states: "It's not about judging each other by colour or appearance. It's about our connection to community, culture, land and people which shapes us and identity." 
Last year, the Department of Health launched For All Of Us, a campaign encouraging Aboriginal and Torres Strait Islander people to get vaccinated against COVID-19.
For All of Us brought together household names including musician Baker Boy, model Samantha Harris, chef Nornie Bero, street artist Tori-Jay Mordey, Paralympian Amanda Reid and renowned Yidaki (Didgeridoo) player and vocalist William Barton in a bid to tackle vaccine hesitancy amongst mob. 
In addition to the advertising campaign, the Department of Health also produced a suite of culturally appropriate resources.
Tourism Australia is adopting a dual-naming approach for capital cities and other specific locations around Australia by using the known Aboriginal name alongside the English name.
Perth Airport has also begun informing travellers of the traditional custodians of their destination as well as the commonly used name on flight information screens throughout the terminals.
Before representing Aboriginal or Torres Strait Islander people, cultures, or language in a creative campaign, make sure you've consulted with the community.
"Consultation is important for a few different reasons," Tommy says.
"The most obvious being that content is culturally safe for Aboriginal people, but also the opportunity it provides to learn and have healthy conversations.
"This will allow the development of relationships based on trust and respect with your local community.
"The diversity of the Aboriginal community is something that must always be acknowledged, we are hundreds of proud nations united, it's not a one size fits all in every instance."
3. Communication
Recognising and understanding Indigenous languages – along with applying respectful and culturally sensitive terminology in communications – goes a long way in assisting reconciliation.
Conversely, when used incorrectly, language can reinforce harmful stereotypes, as well as cause discrimination, offence and hurt.
"Using language, either Aboriginal or English terms commonly used by communities, can be an effective mechanism to build relationships," Tommy says.
"Understanding the diversity of our languages or even using them can convey your appreciation for what was here before. 
"For languages to be alive they need to be spoken, so it can also be a way to play a role in the preservation of a key piece of the culture local to you."
A great place to start is by finding out who the custodians of the Country that you are living or working on are. To do this, check out this map and postcode finder developed by AIATSIS. 
A range of resources exist to help creatives use culturally appropriate and respectful language: