You may know me as Fuller's Business Development Manager, but I'm also a massive festival tragic and love getting amongst all the fun at this time of year.
Before joining Fuller, I worked for the local street press 'bible' Rip It Up magazine, where it was my job to attend shows across Adelaide Fringe, the Adelaide Festival and WOMADelaide for many years.
While those days are long behind me, here's a taste of my Festival Diary for 2023, filled to the brim with must-see shows and experiences!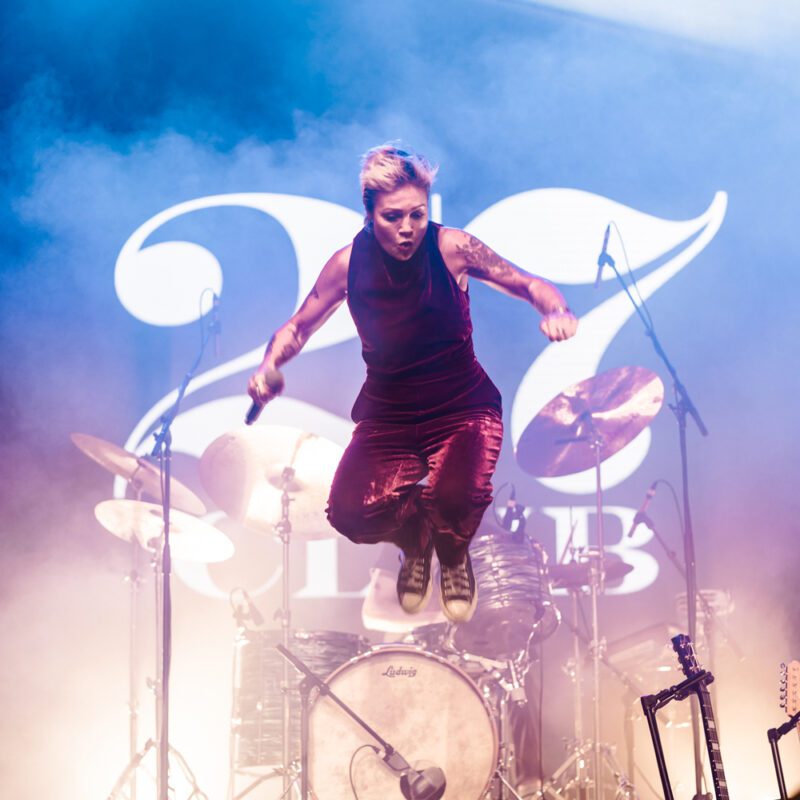 27 Club
Once again, 27 Club was one of THE highlights this festival season.
Full of living legends (including Kevin Mitchell, Carla Lippis and Sarah McLeod), this clever show salutes rock-star icons who left us too early, aged only 27 (think Hendrix, Joplin, Cobain, Winehouse, and Morrison).
If you've already seen 27 Club and loved it, check out Dusty Lee and his band, The Wanderers.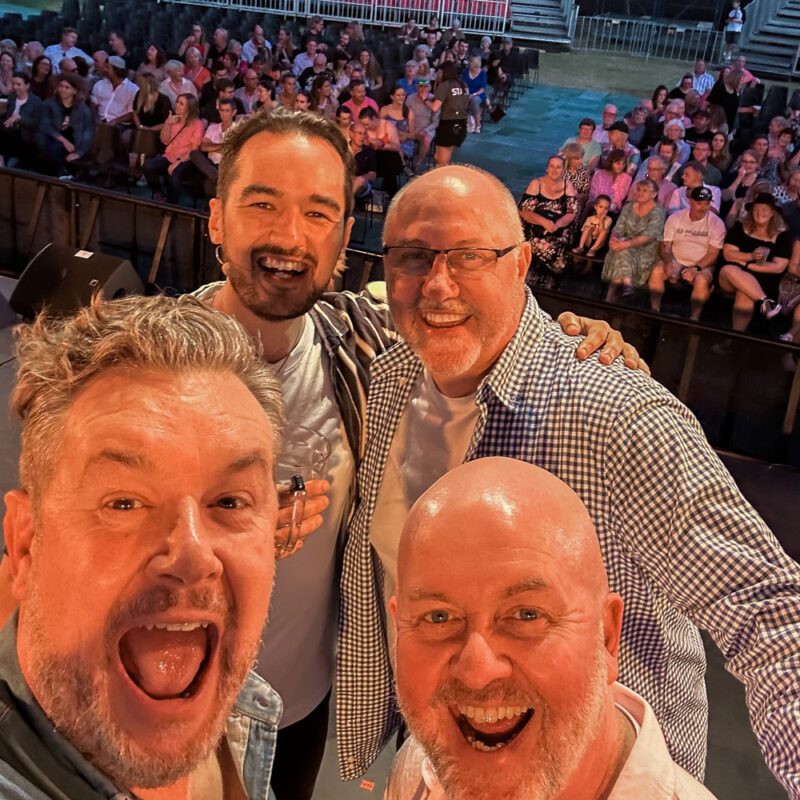 Choir of Man
Choir Of Man continues to excel and pack-out every Fringe.
What a concept: have a beer on stage with the cast, then sing along with them whilst they nail a few too!
These nine incredibly gifted singers appear to be just a bunch of blokes at a pub, but they are really so much more. So many laughs. So much talent. What a brilliant night! And it's on until the end of the Fringe!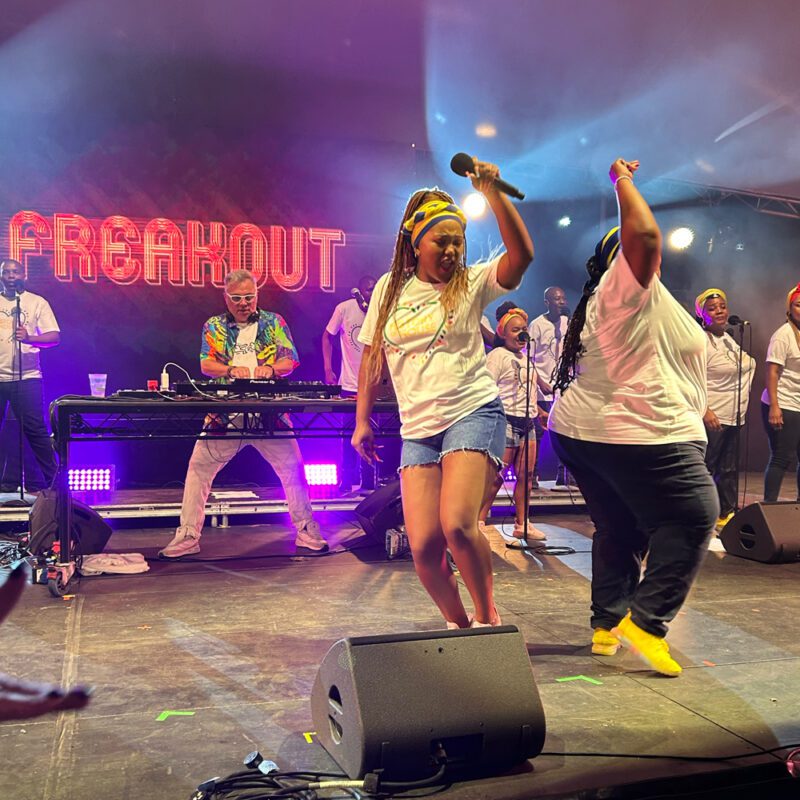 History of House
This stunning show brought back memories of endless nights clubbing in the early '90s with DJ Groove Terminator on the decks!
What makes this show so good — aside from the sweet house tunes — is the madness of LIVE vocals by the incredible Soweto Gospel Choir, who are triple Grammy-winning legends, no less.
This show is tiiiight! Crazy next-level excellence. A must see, and on until the end of the Fringe!
If you want more of the Soweto Gospel Choir don't miss their other show 'Hope' which celebrates the music of protest and freedom, and sees this world class choir belt out classics we all know and love.
Best Of The Ed Fest
Always a safe bet for the best comedians direct from the UK. With shows on until the end of the Fringe, make sure to check it out if you get a chance!
The hilarious Mark Simmons and his clever one-liners are a highlight. The man is brilliant!
Electric Skies
Set to a tantalising soundtrack from talented Electric Fields, the display of dancing drones as part of Electric Skies was something else. To take-in the experience from Pakapakanthi (Victoria Park) with thousands of happy folk was really special.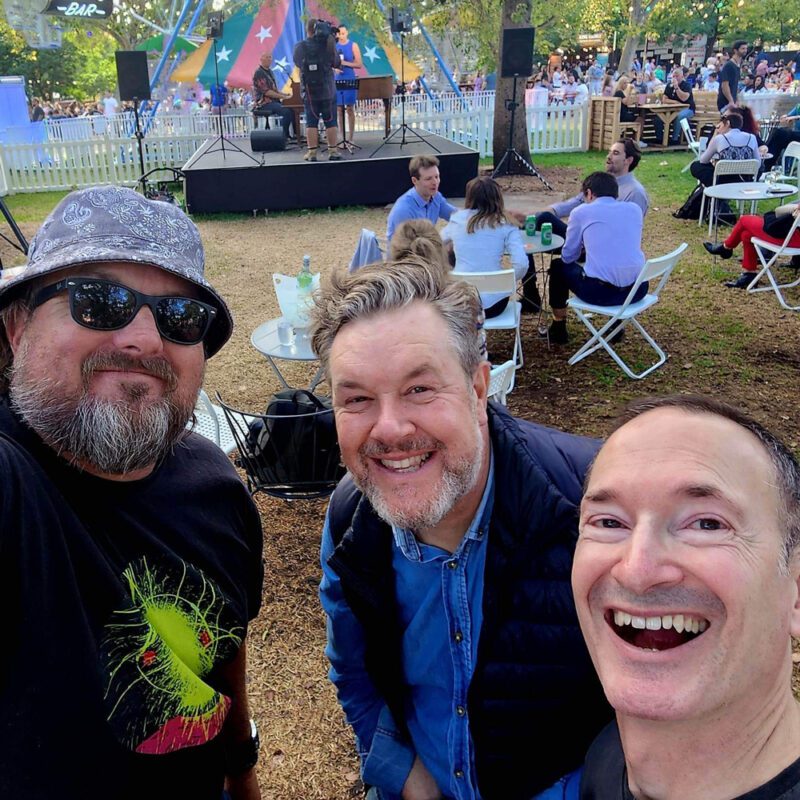 Trevor Jones – The Piano Man
If all you do is plonk yourself in one of open-air gardens to soak up the vibe, then I highly recommend doing it in the bar where Trevor Jones performs at The Garden of Unearthly Delights.
Dr Trevor Jones — yes he has a PHD in music — is a piano-man extraordinaire. Well known and loved by Adelaide Cabaret Festival fans for owning the piano bar across June, we are blessed to have the man himself here for the Fringe. His ability to play and sing pretty much any song and keep the crowd vibed is a joy to witness.
The Pyramid @ Fool's Paradise
It's great to see this new venue going-off! The Pyramid in Victoria Square is packed-out with crowds enjoying everything from the legendary Penny Arcade to Wonderfull! A Celebration of Stevie Wonder, 80's Ladies and more.
WOMADelaide
One thing I do remember from my Rip It Up days is working with the excellent Nicola Prime and her team from WOMADelaide.
It's been superb to watch this juggernaut of world music and dance continue to smash it, year after year.
I also love that Fuller has worked with WOMADelaide since 2019 on strategy, content creation and digital marketing. Just quietly we're pretty chuffed that this year, WOMADelaide has held a record-breaking event, with never-before-seen ticket sales!
I joined thousands this long weekend to lap-up so many stellar acts: my highlights being Billy Bragg, The Lachy Doley Group, all those feathers, Soul II Soul on the final night (what a vibe!) and the absolute number one: the crazy infectiousness of MEUTE, the energised techno marching band, and their roving performance on the Monday.
It was also fantastic to be able to host Fuller's Coffee With PK at WOMADelaide as part of the New State of Mind activation. A wonderful weekend for all!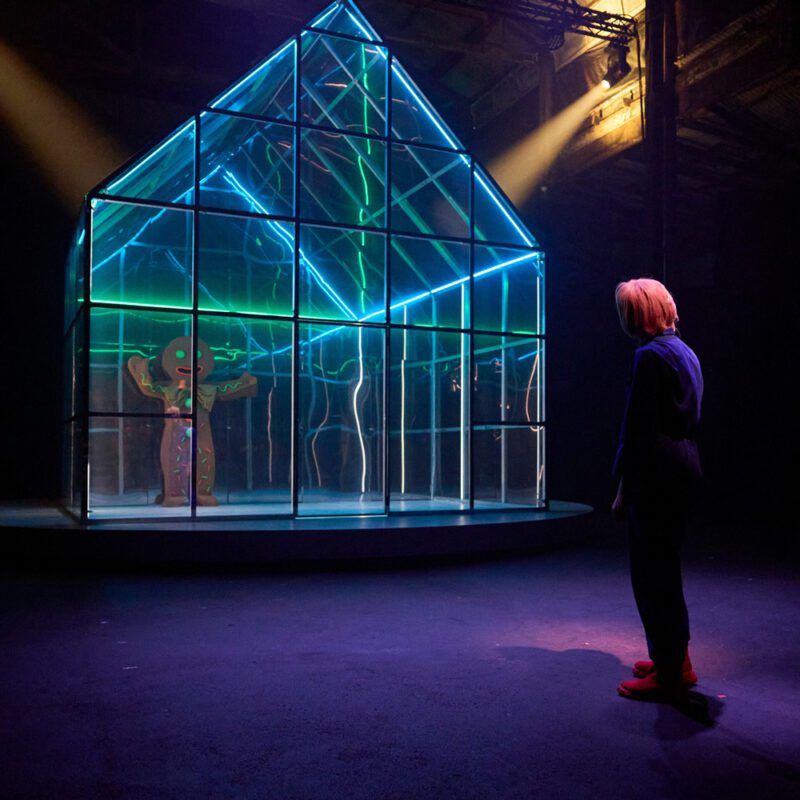 Hans & Gret
There is so much still to see in the Adelaide Festival!
My pick is Windmill Theatre Co's reimagining of the classic fairytale: so good, it's no surprise the season is already sold out.
Full of futuristic vibes, the audience wears headphones to interact with the cast, allowing you to become quickly immersed in all the show's madness.
With festival season (sadly) coming to a close soon — I'm consoling myself with the knowledge that there's always more to come from the 'Festival State'!
I've set my eyes on Come From Away and Rocky Horror, both showing soon. And let's not forget the wonderful Adelaide Cabaret Festival is only months away too!
Here's to another festival season done right!